Jose Vivanco is a graduate of University of Arkansas at Little Rock who lives with Epidermolysis Bullosa Simplex (EBS). In June 2023, Jose embarked on a 2,200 mile trek from Maine to Georgia, a hike that takes roughly 7 months to complete. Get to know the amazing Jose below!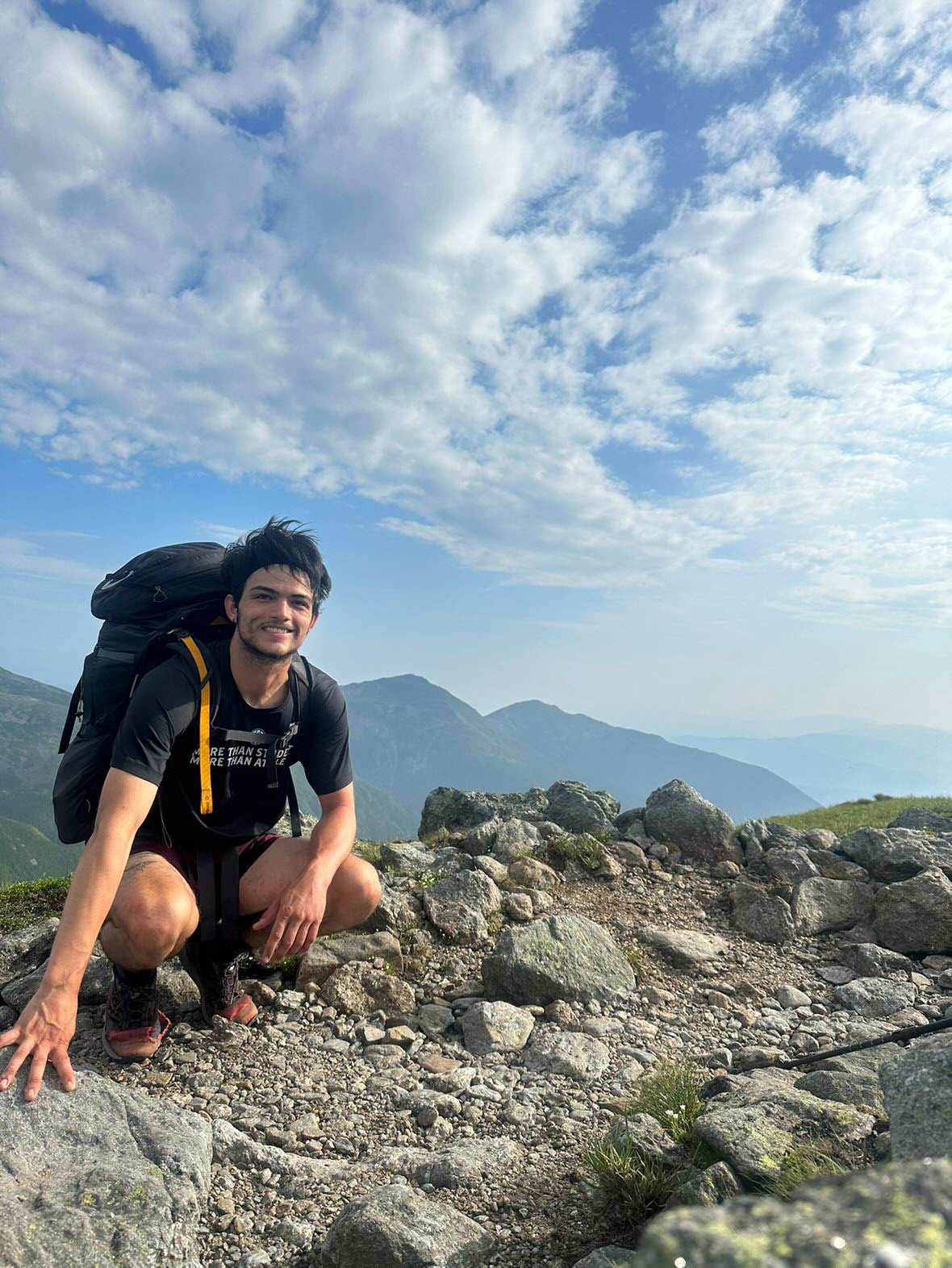 1. When were you diagnosed with EB Simplex? Please tell us about you and your family's journey learning about your diagnosis. 
I was born in Quito, Ecuador. Right after I was born, my skin was blistering and would peel off when the hospital used any kind of tape (like for an IV) on my skin. They did a number of tests including a spinal tap but found nothing. My mom brought me to the States. They did a skin biopsy and diagnosed EB simplex. 
2. Tell us about the adventure you are planning to embark on! 
I am hiking the Appalachian Trail. It is a trail that runs from Georgia to Maine! 2200 miles from start to finish and I am starting in Maine going to Georgia! Most people take 5-7 months to complete the trail. 
3. What inspired you to take on a thru-hike of the Appalachian Trail? 
I have always loved the outdoors and my mom told me about the Appalachian trail. She planned to do it in 2021, but unfortunately after getting COVID in 2020 and being a COVID long hauler, she is unable to complete the trail now, so I'm doing it for myself and my mom. Also, as a philosophy major and religious studies minor, I wanted to complete some type of rite of passage after graduation and then AT was the perfect opportunity to do so. 
My plans post-AT are to hopefully find a position remote and continue to hike around the US, or potentially move to Australia, kind of up in the air at the moment. 
4. How have you prepared for this adventure with your EB in mind? Are you taking any extra precautions? 
With my EB in mind, I wanted to try and prevent blisters from forming on my feet as best as possible. I worked on finding the best pair of shoes for my feet, socks that help prevent blisters and making sure to get in a lot of time on my feet prior to the adventure to build up calluses. I have really liked Darn Tough socks! Super soft but strong durable socks that haven't been giving me blisters! I do take extra precautions with cuts and blisters that do form to make sure that they don't get infected. 
5. What are some challenges, if any, that you have faced as an individual living with EB? How did you learn to overcome them? 
The main challenge I experienced was learning to take care of my wounds and cuts on my own. Making sure they didn't get infected watching them for longer periods of time than my peers. I especially had to with playing soccer growing up. I learned how to overcome long lasting wounds with the help of my mom. 
6. What brings you joy when you're having an especially tough day?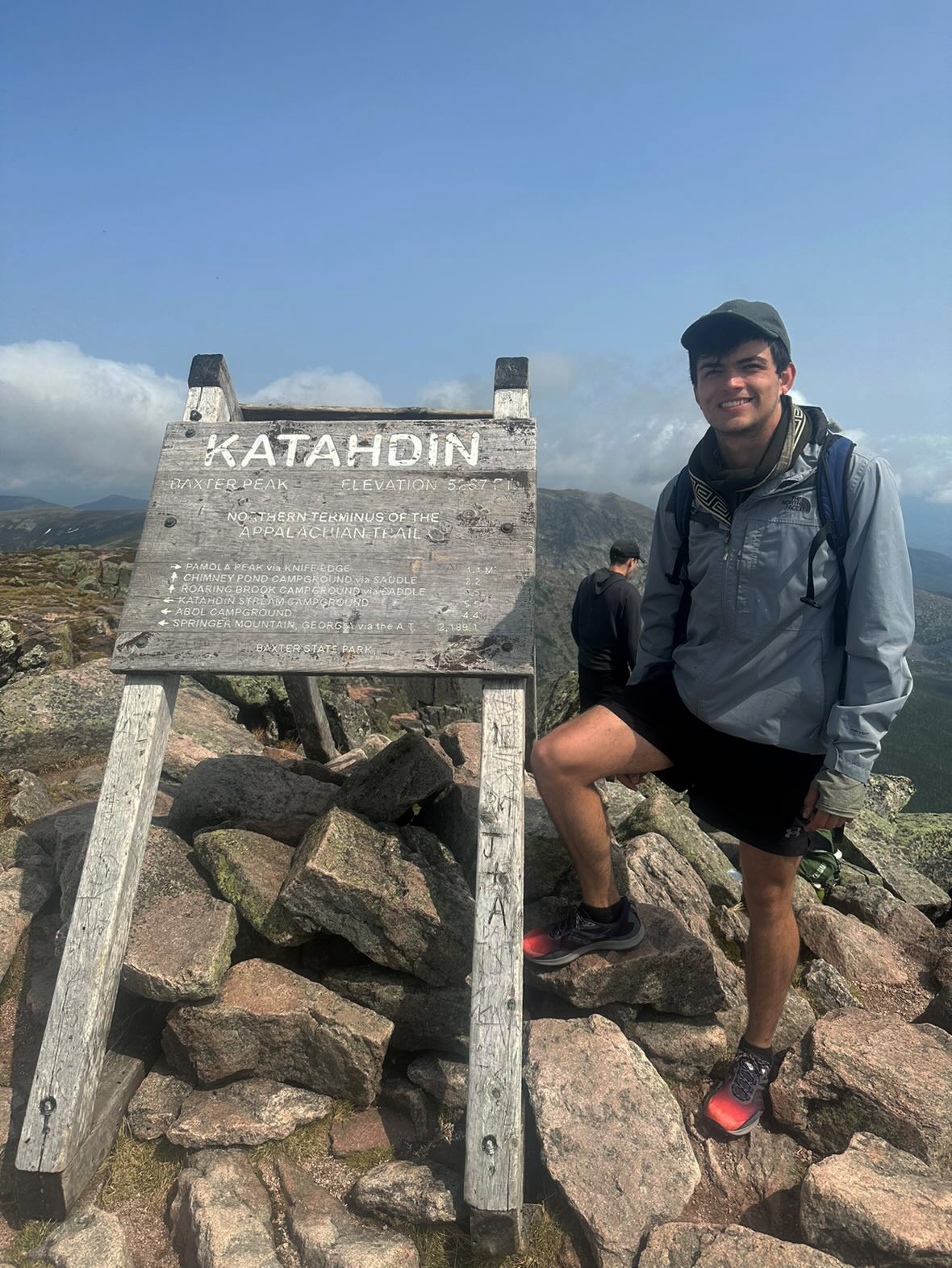 What brings me joy is knowing that at the end of the day, my situation could be a lot worse. I get past my tough days by realizing I am in a much more privileged situation than some with EB and to not enjoy life would be doing those people wrong. 
7. What are some of your other hobbies? Does your EB present any challenges in these? 
I love to run, read philosophy, and travel. EB can sometimes become an issue when I'm traveling because I have to explain to doctors what my skin condition is overtime, and some doctors don't seem to care what I have to say. 
8. What message would you like to share with others impacted by EB? 
EB doesn't define you. Find what ways you can live your life the way you want to without causing harm to your well-being. Others have looked at me differently because I don't have toenails, or because I have a bunch of scars on my feet and legs. You can still do amazing things and achieve so much with EB. 
9. What message would you like to share with those who don't live with EB? 
Just education on what EB is. I have very few friends who really know what it is, and I tend to hide it from them, especially my feet because I'm embarrassed.