Trying new things, developing social skills, building character, and fostering independence are all good reasons to send your child to camp.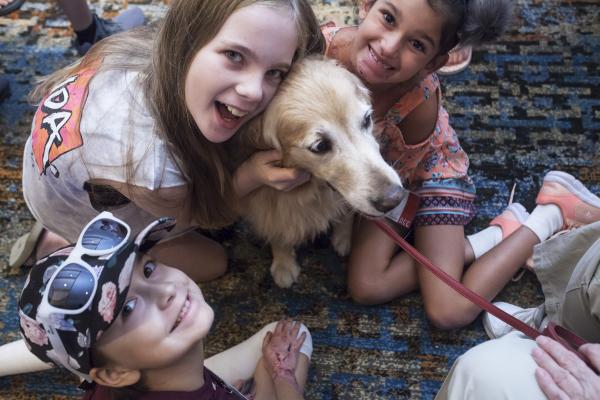 For kids with Epidermolysis Bullosa, most importantly, it's a chance for them to make friends with others who have EB while having the time of their lives!
debra of America's resource page on camps provides parents with the information they need to stay informed and learn about the places where children and teens with EB are given the opportunity to experience camp safely. Camp Spirit, Camp Discovery, and Camp Wonder are three of these treasures.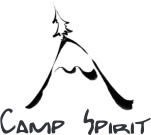 Camp Spirit is a Colorado Winter Adventure Camp for children ages 9-18 with Recessive Dystrophic EB (RDEB). It was founded in 2008 to allow children with RDEB the opportunity to enjoy winter activities in a safe environment. It is located in Granby at the YMCA of the Rockies/Snow Mountain Ranch, in the beautiful Colorado Mountains.
Camp Spirit is Free to Participants. The camp is funded through the Children's Hospital Colorado Foundation, EB Family Assistance Fund. There are also scholarships available for airfare when needed by the campers.
2022 Update
When: Saturday, February 26 to Thursday, March 3, 2022
Where: Winter Park, Colorado, Lodging at the YMCA of the Rockies-Snow Mountain Ranch
Activities: Skiing through the National Sports Center for the Disabled (NSCD), dog sled ride, sleigh ride, snowmobiling, evening activities, etc.
Transportation: Children from out of state will fly to and from Denver International Airport and be met at their gate by camp staff. They will be transported to and from Grand County and back to the airport by camp staff. Local campers will meet at a pick-up point and will be driven to camp.
Participants: Camp Spirit is limited to 10 children with recessive, dystrophic EB from the ages of 9 to 18. Since participation is limited, the first families to apply will be given the available spaces. Applications are now available on the camp website, www.campspiritcolorado.org on the forms page. There will be no cost to the participants, except possibly transportation for out of state campers. There are a limited number of scholarships available for air fare.
Staff: Physicians, EB Nurses, PT, OT, Music Therapy and others.
Goals of the camp:
Camaraderie
Experience winter sports activities safely
Promotion of independence, self-direction and responsibility, in a supportive environment.
For more information or for questions: Please call Kaycie Artus, at (303) 981-1320 or e-mail campspirit@comcast.net Web site: www.campspiritcolorado.org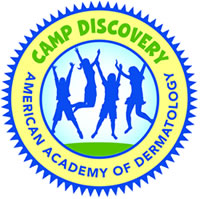 The American Academy of Dermatology's (AAD) Camp Discovery program is for children ages 8-16 who have a chronic skin disease. Under the expert care of dermatologists and nurses, Camp Discovery gives campers the opportunity to spend a week with other young people with skin conditions having fun and participating in activities such as swimming, horseback riding, arts & crafts, and many more.
There is no fee to attend this camp. All costs, including transportation, are provided by the AAD through generous donations from its members, outside organizations and individuals. All campers must be initially referred by their dermatologist.
2021 Update
2021 Dates for Camp Discovery are coming soon! 
For more information about attending, volunteering, or donating, please visit Camp Discovery's website or contact Janine Mueller at jmueller@aad.org.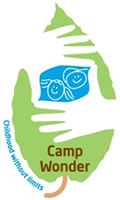 The Children's Skin Disease Foundation's Camp Wonder is dedicated to providing a safe and nurturing environment to children ages 7-16 living with a skin disease. Campers can spend time in the sun without judgments and forge lasting friendships with peers who share similar experiences.
Camp Wonder gives campers the opportunity to play sports, go swimming, climb a rock wall, do arts and crafts, go to the "prom" - activities children with skin diseases may not be able to otherwise experience due to discomfort, pain, disfigurement, disability or shame.
Camp Wonder is free of charge. All costs are covered, including round-trip transportation. Give your child a week-long opportunity to be a camper and create memories that will last a lifetime. Take this time to start the application process for Camp Wonder. Space is limited.
2021 Update
Camp Wonder is back to in-person for summer 2021 in California! Camp dates are July 25-30, 2021.  
New Policies for 2021 (may be subject to change with new information): 
Anyone 16 years and older is required to be fully vaccinated by July 1st, 2021. 
Every attendee will be required to present a negative PCR COVID test no more than 72 hours before the first day of camp. 
Every attendee will be tested for COVID at check-in. 
Masks will be required at certain times (CSDF will provide masks). 
All pre-existing medical requirements will still be applicable (up to date on other vaccines, current TB test, no skin infection). 
To apply, fill out a request by clicking the link below. Applications close June 5, 2021. If you have any additional questions, please email applications@csdf.org.