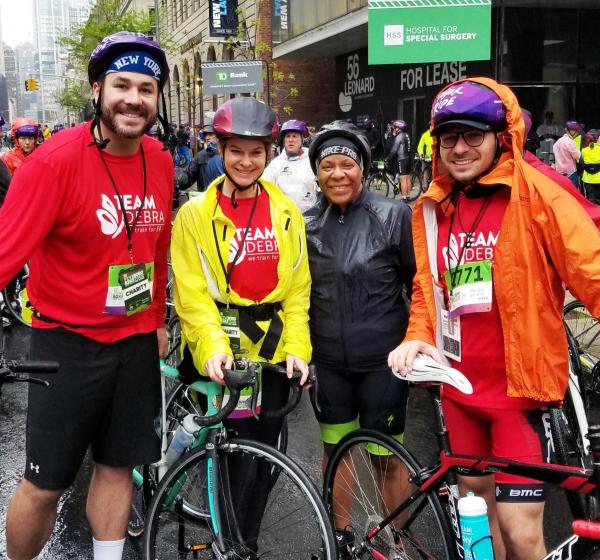 TEAM DEBRA brings athletes from across the country to raise much-needed awareness and funds for research. 
Our team is united by a common goal: working to find a cure and treatment for EB. We're committed to biking, running, swimming, walking, dancing, and doing anything fun and active in support of the EB Community. TEAM DEBRA is for marathon runners, cyclists, and everything in-between!

debra of America is here to assist each and every TEAM DEBRA member reach their goal, whether it's to complete a marathon, 10K, triathlon, or cycling event.
Want to learn more about how you can get involved in TEAM DEBRA? Email teamdebra@debra.org or call 833-debraUS (833-332-7287) x102.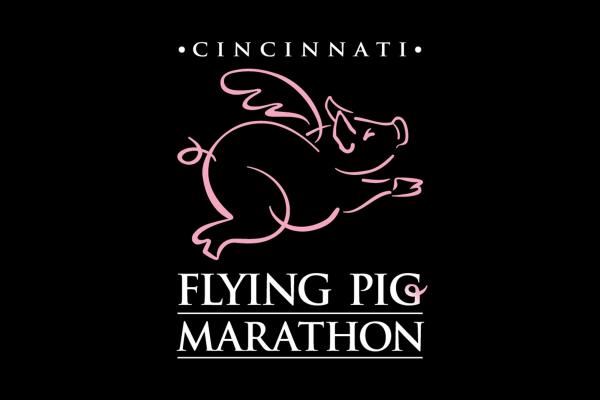 Cincinnati Flying Pig Marathon
Sunday, October 31, 2021 
Cincinnati, Ohio
Join the Pig Party with #TEAMDEBRA! The Cincinnati Flying Pig Marathon will be in-person and will take runners on a diverse tour of some of the best neighborhoods in the Cincinnati area. Participants can choose from a 5K, 10K, Half Marathon, Full Marathon, a 3-Way Challenge (5k/10k/Half Marathon) or a 4-Way Challenge (5k/10k/Marathon). 
TCS New York City Marathon
Sunday, November 7, 2021
New York, New York
Check the NYC Marathon off your bucket list! This year's event commemorates the race's 50th running with runners from all over the world participating. It does not cost you anything to run for #TEAMDEBRA, we pay the registration fee! All charity runners are required to fundraise for their charity with a fundraising minimum of $2,500. Every TEAM DEBRA runner receives an online fundraising page, athletic shirt, and access to running coach Charlotte Gould!
Email teamdebra@debra.org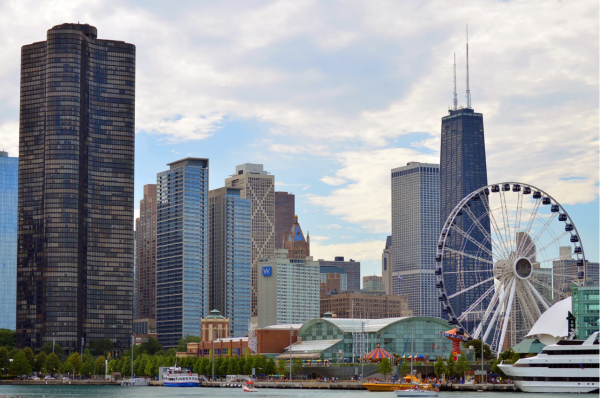 Bank of America Chicago Marathon
Sunday, October 9, 2022
Chicago, Illinois
The Bank of America Chicago Marathon is one of the most popular races in the world. Runners from across the United States and from all over the globe will hit the historic streets of Chicago for this challenging and exciting 44th annual marathon!
If you are interested in running for #TEAMDEBRA in the Chicago Marathon or other potential endurance events in 2022, please email teamdebra@debra.org.
TEAM DEBRA Member Benefits
Meet the Team
Get to know our passionate #TEAMDEBRA members who train hard to support our mission. debra of America is grateful for their dedication to helping the EB Community.
Read TEAM DEBRA Spotlights on our Blog 
If you are a TEAM DEBRA member and would like to share your story, please email staff@debra.org.
TEAM DEBRA is proud to have been a part of the following past endurance events:
TCS New York City Marathon
United Airlines NYC Half 
TD Five Boro Bike Tour 
Skechers Performance Los Angeles Marathon 
Soul Cycle for an EB Cure 
Cincinnati Flying Pig Marathon